!! Please select country!!
Created: 28 Nov 2011
Last Updated: 22 Sep 2013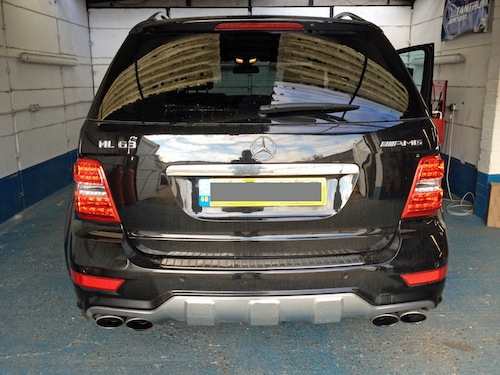 Retrofitting the LED tail lights takes under an hour on a W164 ML.
This was done on an early 2009 ML63. MY2008 and older vehicles may need a new rear SAM.
Parts Needed:
Left LED Tail light: A164 906 42 00 (replaced A164 820 27 64)
Right LED Tail light: A164 906 43 00 (replaced A164 820 28 64)
Tools needed:
8mm Ratchet and short extension.
50p / $0.25 piece to undo fusebox cover.
1) Open the left and right compartments in the boot (trunk)
2) Unplug the tail light power connector, you have to squeeze the latches on the small sides of the rectangular connector and pull the connectors out.
3) Remove the 4x 8mm bolts holding each light in. There are 3 bolts around the back of the lights and one at the side of the light fitting. Remove the side nut first.
Nut at side of tail light: -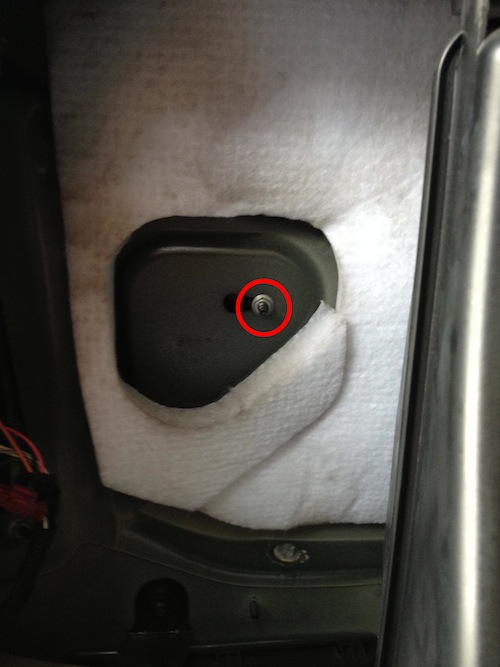 3 Nuts at rear edge of tail light: -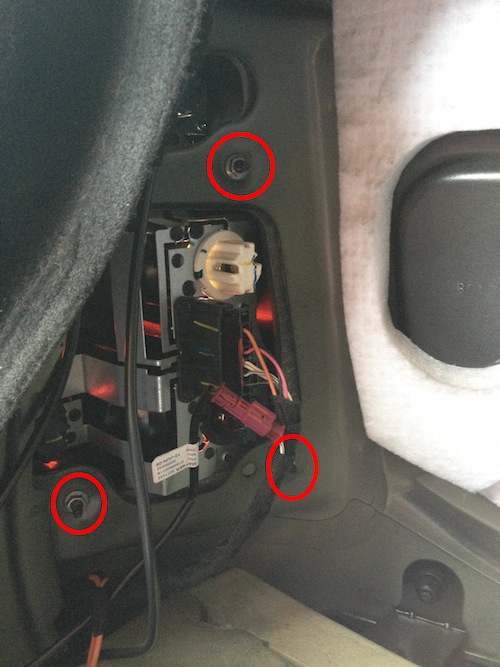 On the fusebox side, be very careful that the ratchet is kept away from the +12V exposed terminal in the fusebox. I suggest covering it with some thick plastic
W164 ML Fusebox LIVE contact: -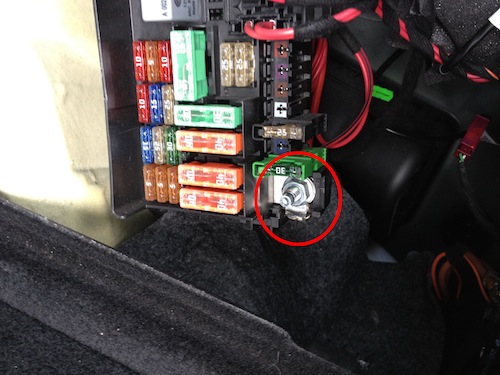 4) The lights are probably stuck to the gaskets, so you have to shake them to remove them.
5) Install new lights, and tighten the 3 nuts around the rear of the light. Once those are tight add the nut that holds the side of the light in and tighten it. Ensure the rubber seal around the light sits correctly.
6) Plug in the connector (note it is 90 degrees rotated to the non LED lights)
7) Code the LED light option on in the Rear SAM using Star Diagnosis.
Control Units -> Body -> Rear Sam -> Control Unit Adaptation -> Lights and set to LED.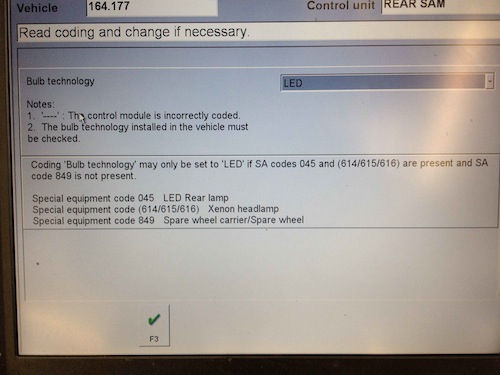 Note that when using the latest part number versions of the lights I did not get any light failure errors on the instrument cluster before I coded the Rear SAM, so I wonder if they have resistors and may work on older SAMs that do not understand LED rear lights.
8) Test and re-install the left hand compartment and cover and the right hand cover.
Picture of Right rear LED tail lamp at night.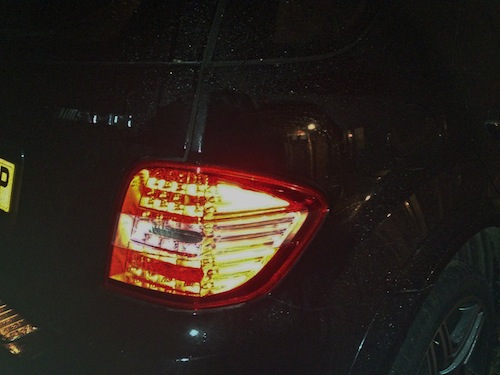 V1.0 28th November 2012.

If you found this information useful, please support the site by making a donation via Paypal. Any amount at all helps me improve the information on the site.