!! Please select country!!
Created: 13 Jun 2009
a) Pull the passenger door rubber up around the lower part of the hinge end of the door, and unclip the clip holding the side kick panel and remove it.
b) Remove the 3 screws holding the panel above the passenger feet up - all of these are at the edge nearest the passenger, and remove that panel. You may have to unplug the wiring from the footwell light if you have one.
c) Open the glovebox and pull off the panel at the end of the dash - it hooks in at the edge nearest the door seal so you unclip the edge that is revealed when you open the glovebox
Here is a picture of the cover being removed: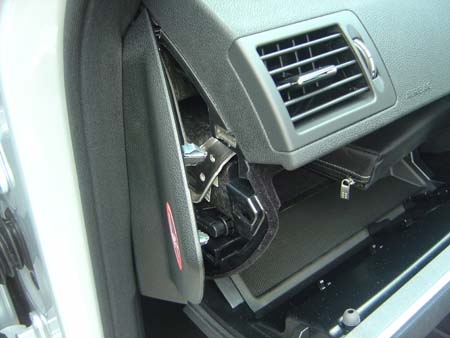 Once it has been pulled forward (as in the above picture) it pulls out.
d) Look at the AUX socket, using a very small screwdriver clip outward the centre section through the small slots in it, and then it will pull out of the glovebox from the rear. The picture shows the centre section clipped forward.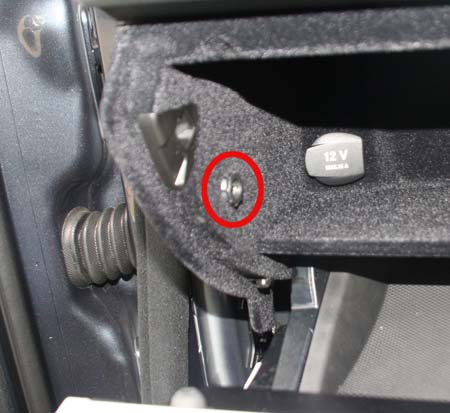 Dont worry if the centre section pops out completely it's easy to re-assemble.
e) Remove the screws along the top of the glovebox, the two down the side near the centre console, and the hidden one on the drivers door side.
Hidden screw (on door side of glovebox):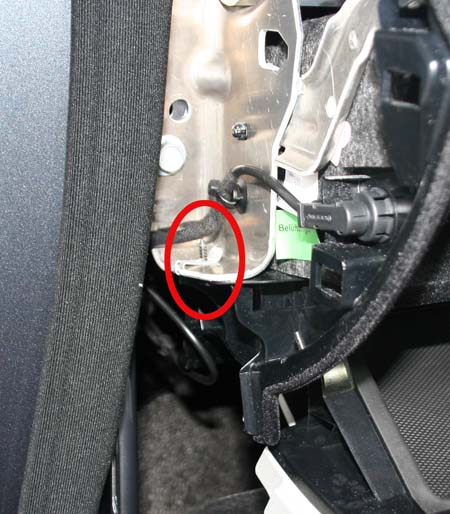 Below is a picture of the two screws on side near centre console - the lower one is awkward to undo and may need a right-angle torx driver - you can see the small torx screwdriver being used in the picture: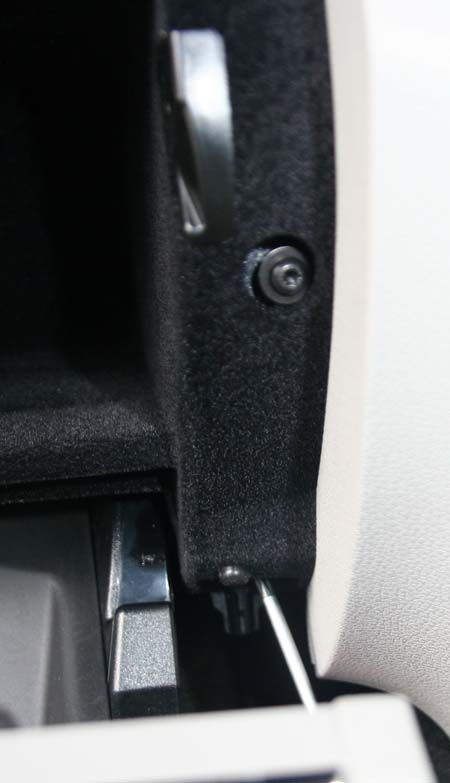 f) As you remove the glovebox you will have to remove the connector for the glovebox light, and the cigarette lighter connector. That one removes by pulling at right anges to the cigarette lighter. The picture below shows the cigarette lighter after the connector has been removed. The blue connector on the right of the picture is the glovebox light connector.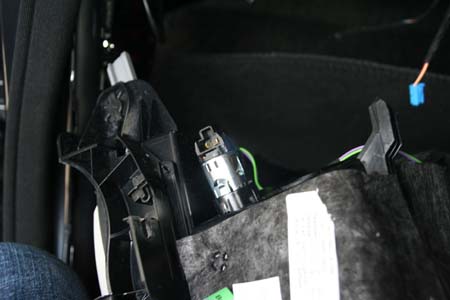 g) If the car has Media Interface you will have to unclip the wiring from the Media Interface itself, and if you wish to remove the glovebox from the car you need to remove COMAND and remove the green fakra connector for the iPod video signal.
g) Re-assembly is just the reverse of this.

If you found this information useful, please support the site by making a donation via Paypal. Any amount at all helps me improve the information on the site.